VFW Post 1351
Sidney Severns Post
Martinez California Chapter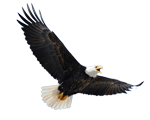 U.S. DEPT of VETERAN AFFAIRS (VA)
Detailed information on the benfits and services for veterans, dependents and survivors here.  Go online or pick up a copy of the "know Your Benefits" guide from Claude.
Mesothelioma Center
The Center is endorsed by the VFW here.
MESOTHELIOMA FUND
Assisting veterans exposed to asbestos obtain support, and find advocacy, funding and treatment here.

DEBT HELP
America's debt help organization for veterans here.
DISABLED AMERICAN VETERANS (DAV)
Claims help, volunteering, advocacy, support, and family member representation here.
AMERICAN SENTINEL
Military-friendly education, opportunities and assistance here.
AMVETS
Veteran services, political advocacy in Washington here.

VFW DEPT. of CALIFORNIA
Programs and services for military, veterans, education, community service and Buddy Poppy program here.
CA STATE VETERAN'S BENEFITS
Housing, financial assistance, employment, business, education and other state benefits here.
CAL*VET
Information tailored to the personal profile you create. Education on State and Federal benefits you're entitled to receive and how to claim them here.
LAW FOR ALL CA STATE VETERAN BENEFITS
California provides several worthwhile benefits to veterans.  Find out more here.

CONTRA COSTA COUNTY VETERAN SVC
Assisting area veterans with their claims and in securing the maximum benefits with service officers from such organizations as AMVETS, American Legion, CA Dept of VA, DAV, Military Order of the Purple Heart, Paralyzed Veterans of America and VFW.  Find out more here.

BENEFITS FACT SHEET
Veterans' guide to your benefits here.

VETCON
Job fair with many employers, resource organizations and educational institutions.  Find out more information here.  2015 fair is over, but watch for the 2016 VetCon and browse the Friends of VetCon.

VIETNAM HELICOPTERS
Free rides in helicopters for Vietnam Veterans first and other veterans on a space-available basis.  Find out more here.
ABOUTFACE VIRTUAL 2021 CLASSES
The Arts and Culture Commission is excited to be working with Veterans in Contra Costa County and offering a series of FREE self-portrait painting classes as a way of saying "Thank you for your service." Funding provided by the California Arts Council's Veterans in the Arts program and Contra Costa County. Find out more here 
LOCAL FORMS
Survivor Benefits Form here.
Fill out the form and provide it to Claude to be kept on record so your final veteran's benefits and rights may be upheld.
Funeral Honors Form here.
Fill out the form and provide it to Claude to be kept on record so your funeral honors and last wishes may be upheld.

Membership Application Form here.
Fill out and mail in to:

VFW Post 1351
ATTN: Quartermaster
930 Ward Street
Martinez, CA 94553
OR hand-carry it to the monthly VFW meeting held at the same address. 10 a.m. every 3rd Saturday.