VFW Post 1351
Sidney Severns Post
Martinez California Chapter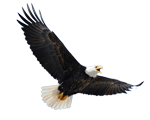 LOCAL ORGANIZATIONS
Helping homeless veterans
Job Fair and benefit support
Boy Scout Troop 1351
BSA Troop Sponsored by our Post

ROTC for the Navy

CERT
Citizen Emergency Response Help
Your link to the pulse of Martinez & CCC

Veterans Memorial Building - Martinez
Facebook page on our building and activities
Bay Area VFW Council
Newsletter by the San Francisco State Vets
Sponsored by the GS Warriors that host resume workshops for Veterans.
STATE ORGANIZATIONS
State Organization for Veterans who served in foreign wars.
The Post Status Report, here
Voice of Democracy: now closed.

High School Recorded Essay Scholarship Contest.  Congratulations to our winner, Mathew Prado.  Read his essay here. Listen to his speech here.                                                                                                                 P
atriot's Pen:  now closed.
Middle School Essay Scholarship Contest  Congratulations to our winner, Jacob Libby.  Read his essay here.                                                                                                                                       
Teacher of the Year:  now closed. 
                     Honoring the best K-12 teachers in the US                                                                         VFW Scout of the Year  Scouting Scholarship Contest                                                                                                                                      VFW Wheelchair Games                           Supporting disabled veterans Far                                                                                          Far West Valor Games                                       Hosted by US Coast Guard, Alameda                                                                                       
NATIONAL ORGANIZATIONS
Helping families of active-duty military personnel and veterans
Supporting veterans in VA hospitals, domiciliaries and veterans homes.

This is a nation-wide project to honor the Fallen Heroes at thousands of cemeteries across the US.  Our Post supported ceremonies in Concord and Brentwood in 2020.  See the video here
Supports transition from military to civilian life. See Policy Priorities here
Organization for Spouse of VFW members
A 501 c(3) non-profit that helps feed veterans on an ongoing basis.
A central location for additional links to Veteran Resources.
World War One Centennial Commission
The national commission remembering the US involvement in WWI.

National Vietnam War Commemoration
Remembering the service of all our men and women who fought in that war and came home to face so many challenges.